Proyecto de conservación de flora y avifauna
Plant and birdlife conservation project
Hidrogea and ANSE work together to conserve the environment of the treated water lagoons at the Cabezo Beaza wastewater treatment plant in Cartagena.
This partnership has led to numerous activities to monitor and protect plant and birdlife, especially aquatic species such as the white-headed duck, which is in danger of extinction, yet has successfully been breeding on the floating islands installed in the lagoon.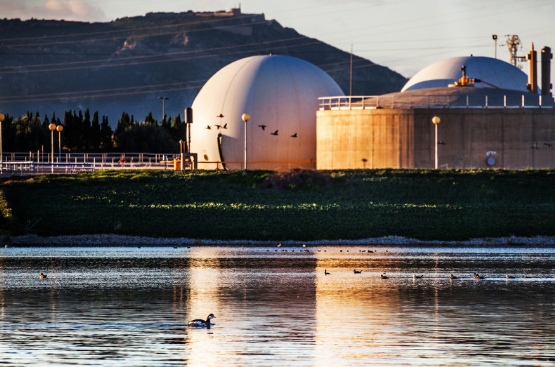 Voluntariado Corporativo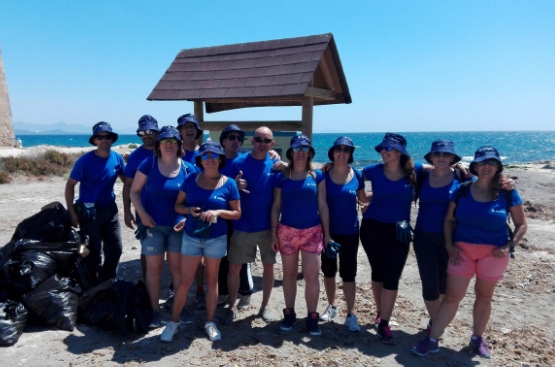 Corporate volunteering
Hidrogea encourages corporate volunteering among its employees, to foster a culture of cooperation, raise workers' awareness of social needs and enable them to discover new values, putting solidarity into practice for complete personal development.
The Hidrogea team of volunteers, known as the 'Marea Azul', supports numerous charity actions, such as food collection campaigns, planting green barriers in the Mar Menor area, cleaning beaches in Cabo Cope and distributing Christmas hampers among people in need.
Cátedra UPCT-Hidrogea
UPCT-Hidrogea Chair
In 2014, Hidrogea joined the Technical University of Cartagena (UPCT) Network of Academic Chairs, a model for collaboration that generates knowledge transfer and contributes to students' employability.
The UPCT-Hidrogea Chair fosters research and development in technologies related to the complete water cycle and their application to smart cities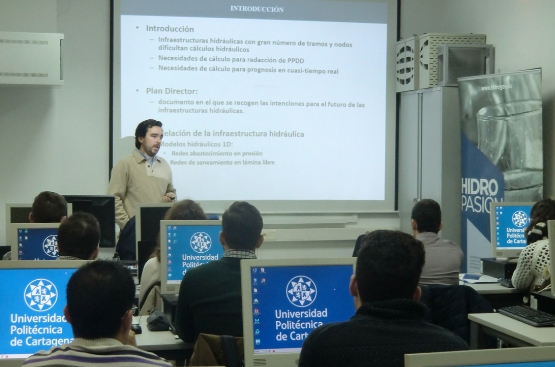 Teaming, entre todos sumamos más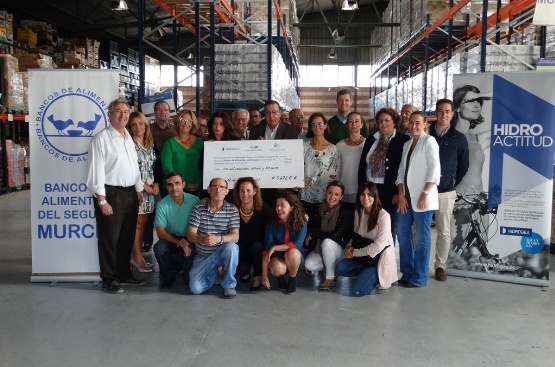 Teaming. We are greater together
Hidrogea employees, through Teaming, a platform for voluntary donations, join forces to support the least well-off.
This solidarity initiative allows employees to give part of their pay to charities such Cáritas, the Food Bank and the Red Cross.
Cátedra RSC UCAM-Hidrogea
UCAM-Hidrogea CSR Chair
The Catholic University of Murcia (UCAM) and Hidrogea have joined forces to provide training and dissemination of social responsibility in all applicable fields. Firstly, through the UCAM master's degree in Corporate Social Responsibility, which aims to provide training in sustainability, social innovation, human rights and corporate diplomacy in organisations.
And secondly, through the so-called Diálogos #RSC Hidrogea, which promote business meetings and municipal conferences where corporate social responsibility is explained to students and business, government and third-sector professionals in the Region of Murcia.